Darlingtonia - twisted pitchers with 'fish tail'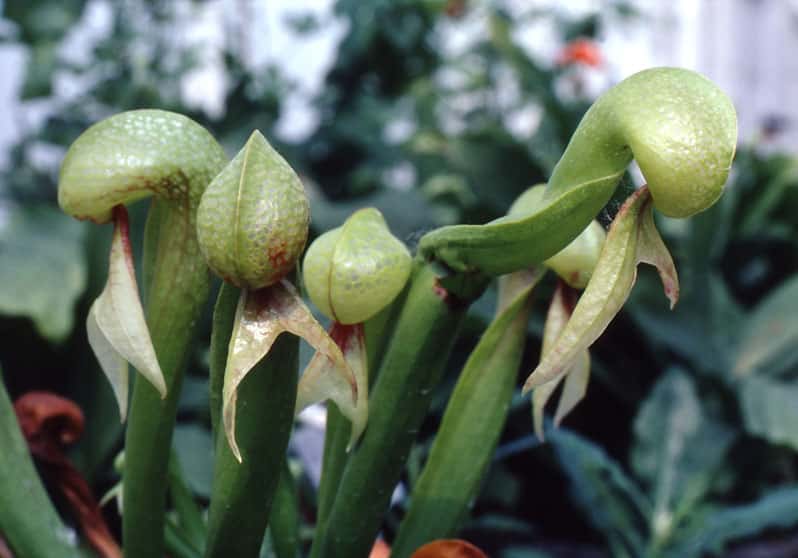 As in Sarracenia, Darlingtonia is equipped with a wing, which makes it easy to see the pitchers are twisted 180o from bottom to the mouth. The result is the 'fish tail' points towards the surroundings and away from the center of the rosette. This makes it more visible to insects looking for a landing site.
H. S. Heide-Jørgensen, February 2022.