Irregular and anomalous flowers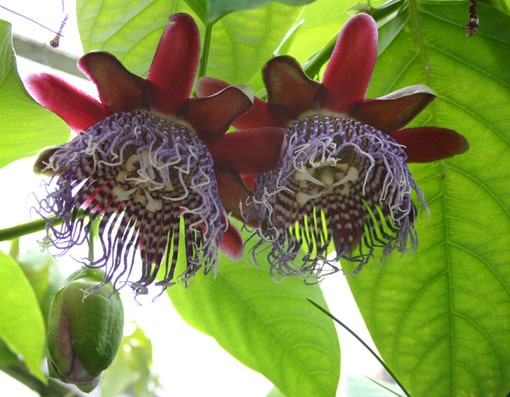 Normal flowers of Passiflora x decaisneana.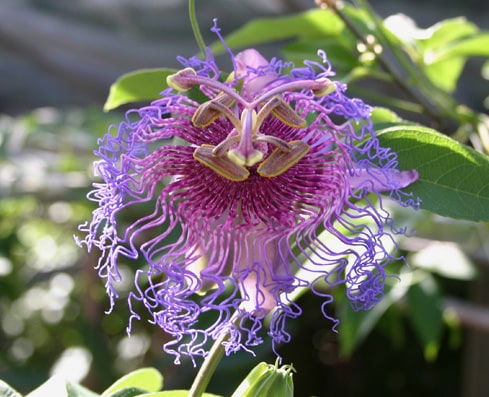 Passiflora cincinnata with four and not five stamens as normal.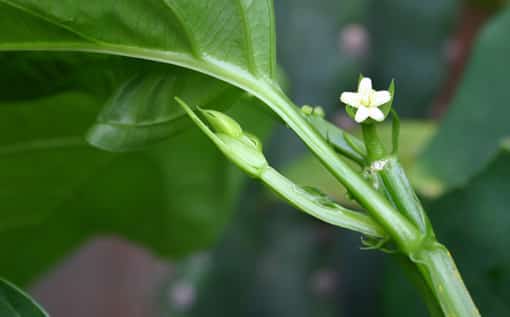 Anomaleous flower of P. x decaisneana.
    It happens that something goes wrong during the development of the flower resulting in irregular flowers. The picture above shows Passiflora cincinnata from an otherwise normal plant but it has only four stamens.
     However, it is rare that the normal flower development fails as much as shown in the example with P. x decaisneana shown at left. Above is shown normal about 12 cm large flowers, which only last for a day. The lower three photos show a cutting with an only seven mm large 5-merous white flower that lasted at least 16 days (it was in bloom when I discovered the flower). It has three bracts, five small sepals, no petals, no corona, and a very short androgynophor with five probably sterile anthers and a tripartite stigma.
     In the subgenus Decaloba with 235 species there are a few species where the petals are naturally missing. This means the genes which control the development of the petals are not activated, and it is probably also part of the explanation in the example with the small white flower.
H. S. Haide-Jørgensen, March 2011.