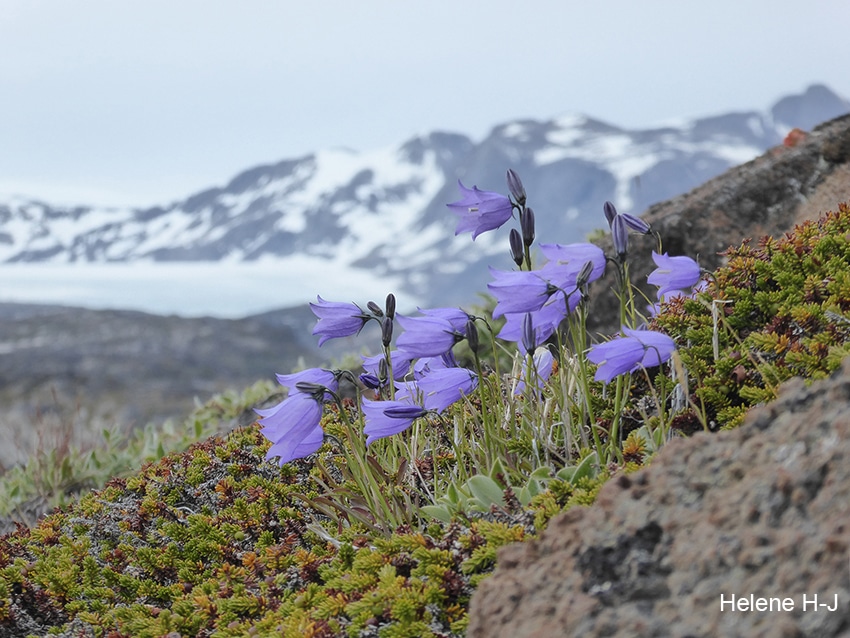 Grønlandsk blåklokke, Campanula rotundifolia, ssp. groenlandica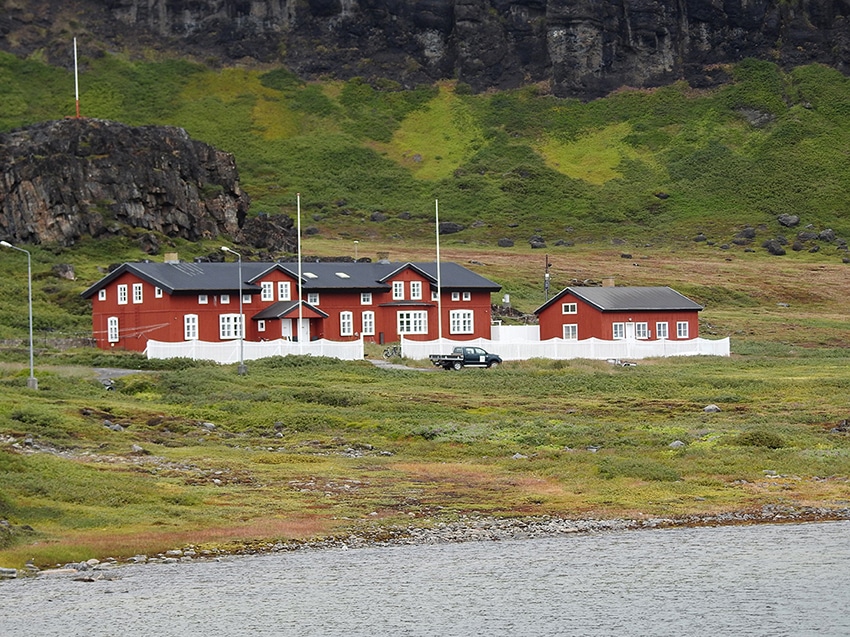 Nordvestpassagen er misvisende markeret. Ligger nord for Elsemere Island ud for teksten 'Baffinbugten'.
Arktiske planter er typisk flerårige, lave og jordnære med udbredt vegetativ formering som tilpasning til de barske vejr- og klimaforhold med lave temperaturer, hård vind og kort vækstsæson. Det er beskrevet nærmere i følgende artikler, der kan downloades som pdf filer.  En betydelig del af den botaniske forskning i Grønland har haft base på Arktisk Station på Disko, der ses på nederste foto med Østerliens homoterme kilder som baggrund.
Heide-Jørgensen H S 2019: Grønlands planteverden (uddrag af rigt illustreret foredrag holdt for deltagere i Albatros turen 'I Erik den Rødes fodspor').
Heide-Jørgensen H S, Johnsen I. 1997. Høj-arktisk vegetation i NV-Grønland. Naturens Verden 1997(6):208-223. Højarktisk vegetation 2020. Hent artsliste særskilt og forstør den.
Homoterme kilder i Grønland (baseret på publikation 48: Heide-Jørgensen H S, Kristensen R M. 1999. Puilassoq, the warmest homothermal spring of Disco Island. Ber. Polarforschung 330:32-43.
Desuden er publikation nr. 44 relevant i relation til Grønlands vegetation og klimaændringer.